Dynamic Dunsford United Church Newsletter – November 10, 2021
Update from the Chair
Worship Services at D.U.C.
November 14 – Lisa Norman – soloist Christena-Lynn
November 21 – Anne Hepburn
November 28 – Lisa Norman
December 5 – Anne Hepburn
Christmas Is Coming!
…and with Christmas comes baking! Helen is organizing a cookie sale and is looking for bakers to provide cookies and squares for this year's sale. If you can help with baking, please let Helen know.
Christmas Eve and Boxing Day services will be church led so we are looking for volunteers to put together a fun but meaningful Christmas Eve service and maybe a laid-back kind of Boxing Day service. Please let me know if you are willing to help.
We will be using YouTube videos for music but we welcome soloists for music features. If you have a musical talent, we would be blessed by your sharing. Please check over your music and your calendars. Let's get those dates filled!
JUST ONE MORE!
We now have Carolle and John on the stewardship team. At least three people should form this team. Please contact Carol for more information.
Sincerely,
Carol
CHURCH FINANCES: Attached are the Balance Sheet, and Profit and Loss for October.
Note from the United Church Women
The outdoor evergreen planters will be available for sale this Sunday. Please speak with Gloria or any of the UCW ladies.
Zoom – Chat and Craft Drop In – Wednesdays at 10:30 AM
Join Zoom Meeting
https://us06web.zoom.us/j/83363239559?pwd=cnEwemRubWVKRHVNV1owQmxKOEtuQT09
Meeting ID: 833 6323 9559
Passcode: chat
One tap mobile
+14388097799,,83363239559#,,,,*095253# Canada
+15873281099,,83363239559#,,,,*095253# Canada
Dial by your location
+1 438 809 7799 Canada
+1 587 328 1099 Canada
+1 647 374 4685 Canada
+1 647 558 0588 Canada
+1 778 907 2071 Canada
+1 204 272 7920 Canada
Meeting ID: 833 6323 9559
Passcode: 095253
Please keep in your prayers: Emma as she continues on her cancer journey. Tracie as she recovers from a car accident.
Cheer Ministry: Please call Mary when a church member/family needs to be remembered with a card: thinking of you; get well; or special birthday/anniversary wishes.
COMMUNITY CARE is seeking Meals on Wheels volunteers to help deliver meals throughout the City of Kawartha Lakes. Interested? Call 705-324-7323 or visit http://www.ccckl.ca/
Dunsford Community Food Bank: Contact Fay Carslake 705-341-3699 or faycarslake@hotmail.com
EAST CENTRAL REGIONAL COUNCIL INFORMATION
Indigenous Justice & Respectful Relationships

The Dream Turtle
Mary Margaret Boone shares this 3 minute YouTube video from a young Anishnaabe artist in Brantford. The video describes some teachings in her beautiful piece of art. If you are ever in Brantford, the art work has been installed in the Fellowship Room at Sydenham Heritage United Church On Sydenham St., tell them Mary Margaret sent you (she did her internship in that community of faith)!


View it HERE!


New Video Resources and Webinars
There are a number of important new video resources available for you to use in ongoing individual and community learning about historic and ongoing colonialism and its impact on Indigenous peoples. APTN Investigates opened its new season with a compelling two-parter. The first, Uncovering the Colonial Playbook, explores how Canada both perpetuates and dismisses colonialism, and the second, Unlocking the Indigenous Toolkit, looks at Indigenous tools of resistance and resurgence. Moderator Richard Bott appears briefly in episode 1, discussing the United Church's role at Edmonton residential school. There are also two new webinars from the United Church available on United-in-Learning. You can learn more about the Sixties Scoop and current activism in Becoming Nakuset: The Story of a Sixties Scoop Survivor. And in Indigenous Children Then, Now and Tomorrow: A Panel Discussion for Orange Shirt Day, a powerful group of Indigenous activists trace the path from residential schools through the 60s Scoop, Millennial Scoop, and contemporary discriminatory treatment of Indigenous children in Canada.


Living into Right Relations E-News, October 20th Edition: Reconciliation and Indigenous Justice News from The United Church of Canada


The KAIROS Great Lakes St. Lawrence Region presents its biennial conference on Zoom. You are warmly invited to gather together with other like-minded people in your region. Hosted by KAIROS Durham, the conference will take place over two days and all are welcome.


Furthering Reconciliation
November 6 & 7, 2021
12:30-4:00 PM each day

Click here for more information!



You are invited to a ZOOM presentation by Rev. Murray Pruden, National Executive Minister, Indigenous Ministries and Justice, United Church of Canada. To access the link see below. The presentation is one of the topics in the Lunch (virtual) and Learn series of presentations for Chalmers, Faith and Sydenham Street United Churches in Kingston. We will meet by ZOOM on Tuesday November 9th with program beginning at 1:10 pm. For more information, please click this LINK.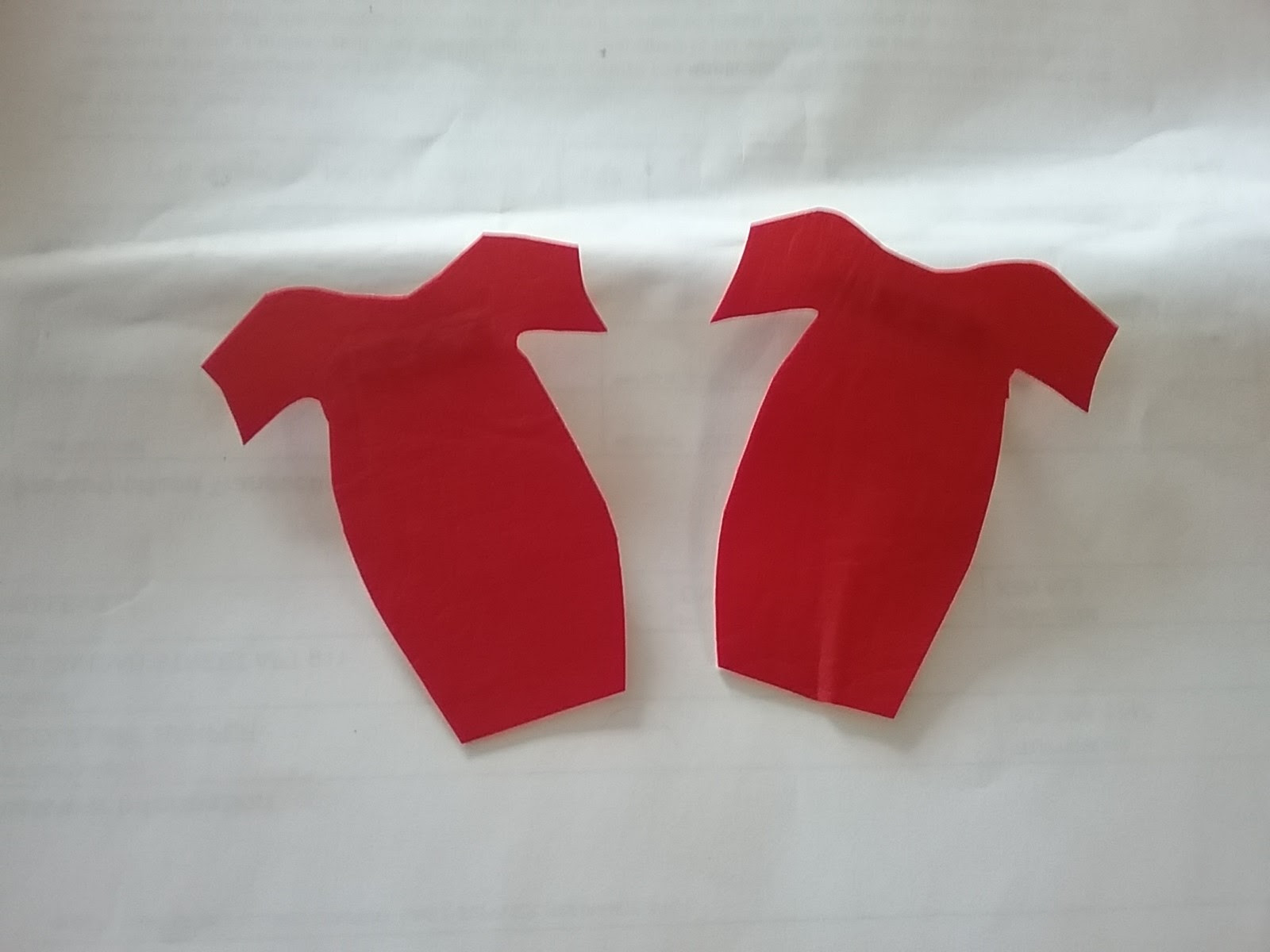 Please find this new addition to support Indigenous initiatives . The red dress campaign is used to bring awareness to Murdered and Missing Indigenous Women and Girls. The Sisters in Spirit initiative was a program led by the Native Women's Association of Canada (NWAC). All proceeds from the red dress pins will go to Murdered and Missing Indigenous Women's fund. The Dress is Red vinyl with a broach, it is 2 1/2 inches long and $10.00 each. If needed shipping packages are $2.50 for up to 6 dresses. Place all orders with Marilynrodger@aol.com. For more information about the initiatives please use these links: https://en.wikipedia.org/wiki/Sisters_in_Spirit and https://www.nwac.ca/.
General Council News and Events
Vaccine Expectations for Ministry Personnel
The United Church of Canada's Office of Vocation is releasing its expectations that ministry personnel will be fully vaccinated against COVID-19 to protect the vulnerable in their churches and communities. "We have been asked by local churches and regional councils for support and a position on vaccination" explains Rev. Norm Seli, the chair of the Board of Vocation, responsible for the Office of Vocation, which oversees ministry personnel. Learn more: https://united-church.ca/news/vaccine-expectation-ministers
Regional Council News and Events
Friday, November 26th at 9am – Assembly of Elders Meeting


For those who attended our Fall Regional Meeting, if you haven't had a moment to do so, there is an evaluation form listed on our webpage, which you can access by clicking HERE. If you could please take a moment and fill it out, it will help us in planning our next meeting. Thank you!
Clergy Check In
Tuesday mornings at 10:45 am – if you need the Zoom link, please click HERE.


LLWL List Information
For those Community's of Faith looking for a Licensed Lay Worship Leader, please view the list on our website OR contact Carol Cundy via email. The list on the website is only those who wished to be listed publicly. Carol has the full list.
Click the poster to register – an email will open up for you
Children, Youth and Young Adults
Youth Intern Application:
This application is for youth ages 15 – 19 to apply to the youth intern position. Each Regional Council will have 5 youth intern positions. Our Regional council has voted to also have 1 of the youth interns be a full commissioner for GC44. Please see the link to the application below for more information. Please reach out to Sharon Hull @ shull@united-church.ca if you have any questions. Youth Forum Delegates


An Event This Evening!
For First Third's Ministry leaders (children, youth and young adult) please join in our second webinar on Advent and Christmas program ideas Thursday Nov. 4 @ 7 – 8:15 pm.

Please see the poster for more details.
Formation, Nurture and Justice
We are currently working on some updates and changes, so please watch your inbox for some news from the Retiree's Forum early next week!
Director of Music position
St. Paul's United Church, Ajax ON
Permanent, Part-time

St. Paul's United Church (SPUC) in downtown Ajax ON seeks a Director of Music (~10 hours/week, subject to revision, post pandemic) who is enthusiastic about working as part of a team with ministry, lay staff and volunteers to present traditional and contemporary music that will appeal to and involve congregants of all ages. Click HERE for more information.
ECORC Guaranteed Livable Income (GLI) Network News,We're planning on hosting a GLI Network session to do planning for projects and priority setting in the coming months. This session will take place at 9:30 AM on Monday, November 22, with the possibility of sharing a recording of the meeting later that day or on demand on our Region's YouTube channel. Please let us know by sending an email to gliecorc@gmail.com if you plan on attending the session on the 22nd, and also, if there are any items that you would like to have discussed at the meeting.If you haven't already joined the ECORC GLI mailing list- please use this link to sign upBlessings
Your ECORC GLI Network Coordinating Team
Emmanuel College News and Events
Emmanuel College is hosting a virtual lunchtime information session for prospective students called Emmanuel Encounter on November 24 at 12:00 pm. This is an opportunity to connect with current students and faculty and learn about our program offerings. It will be followed by our monthly interfaith worship service which is open to all. Register here for this online event: https://uoft.me/EmmanuelEncounter
Events of Interest

When attending any in person events, please remember to follow your local health guidelines regarding covid protocols and travel restrictions
Port Hope United Church 84th Annual Christmas Fayre
Saturday, November 17th from 1 – 4pm. Click HERE to view the event on our webpage!
Click the poster to register
---